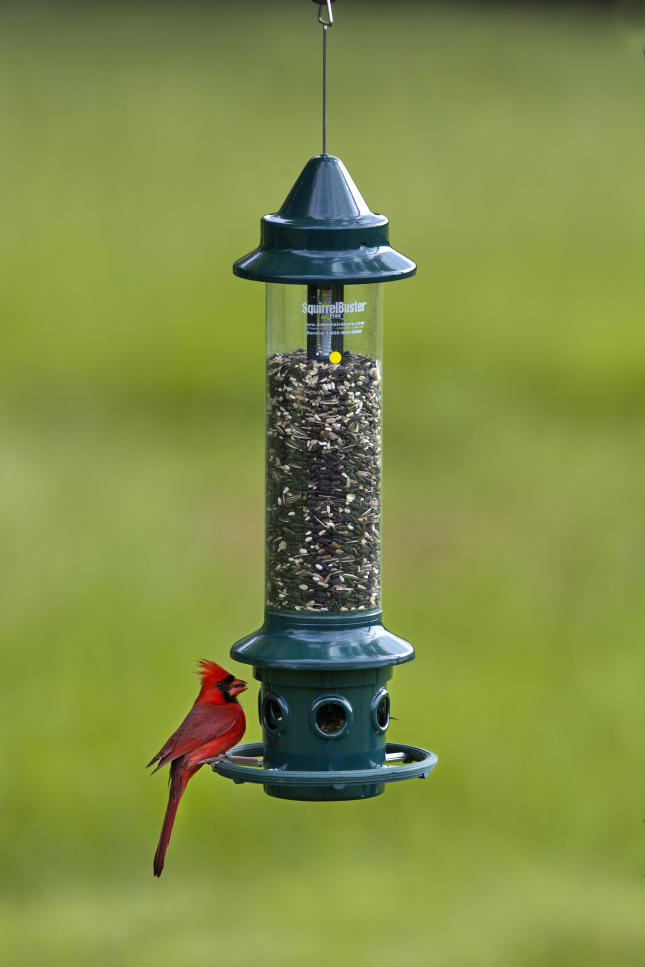 AUGUST SPECIALS
Squirrel Buster Feeders
& Bird Food Sale
Stop squirrels from eating bird seed!
Get our top-selling Squirrel Buster Plus feeder (pictured above), regularly $114.99, now $25 off at $89.99. Also on sale are the Squirrel Buster Classic feeder, regularly $65.99, now

$49.9

9

, and the Squirrel Buster Standard, normally $44.99 now $33.99. These feeders are great for birds but frustrating for squirrels!
PLUS! Bird Food sale extended through August!
Buy any bird seed, get

20% off
Buy 6 or more bags of bird seed, get

25% off
Buy any seed cylinder,

get

20% off
Buy 6 or more seed cylinders, get 25% off
Buy any suet cakes or plugs, get 20% off
Buy 12 or more suet cakes or plugs, get 25% off
Sale on regular prices. Cannot be combined with other coupons
SQUIRREL BUSTER AND BIRD FOOD SALE ENDS AUGUST 31